I'm sure many of you can relate to this feeling. Whenever a relationship ends, it's like the world is ripped out from underneath you, and you're free falling with no end in sight. What once was comfortable and routine now seems so unfamiliar and possibly even hostile. Eventually, both of you will move on. However, one of the hardest things to witness can be the sight of someone you used to love dating another person - sharing their thoughts, feelings, their world with someone else. Someone who is essentially taking your place. That special place you used to occupy. I've gone through that torment many times, and every time it's ripped my heart out.
Except this time.
Everyone struggles with how to deal with this. Some people go out of their way to avoid their ex because seeing them with their new significant other could cause emotional trauma on a whole new level. Some people cut off all forms of communication. I've even heard of people moving cities to get away from someone, just to avoid triggering memories. Some people try to sabotage their ex's new relationship. Some use manipulation, guilt, etc. I'm sure I've missed a few options here, but they're all unhealthy ways of dealing with it.
So why don't I suffer or act like this?
It's been 3 months since Jewelz and I broke up and roughly the same amount of time since we've even said a word to each other. Today at church, our campus leader asked me to help pass out ugly orange lawn signs for people to put up in their yards to advertise our huge Easter service. I obliged, thinking that it was a nice opportunity to serve.
As I was manning the table, Jewelz comes by with her new boyfriend. I give her a big smile and yell out, "Hey! Come here, I need to ask you something." She introduces my look-alike (new boyfriend). I introduce myself by name only, reach out to give him a handshake, and greet him "Nice to meet you." I ask her if it's okay to use some of our old pictures for this blog because I think they are cute/funny and would add to the life of the stories I'm telling. She ponders it a moment and says no, not unless it's just the back of her head. Hence, she's robbed you all of the opportunity to see some amusing pics. Maybe she'll come around later. Anyways, she heads inside to the service.
Now, you might be asking why I'm potentially tormenting myself by being at the same church as her. Let me address what most people and what the "old" me would have been thinking and feeling in this moment. It goes something like this:
I'm gonna kill that guy. He's dating MY girl. I still love her and have feelings for her, and I'm sure she does for me too. How could she date someone so soon after saying that she loved me? She's being such a b*tch… etc, etc, etc. (You get how the rest goes).
Here's the thing. If you look closely at the thoughts above, they're all centered on me. They focus on what I want and what I think I'm entitled to. I may have once called her my girlfriend, but here's where the Christianity portion of things kick in. Jewelz never belonged to me. As an extension, even when you marry someone, they don't truly belong to you either. No one is ever entitled to anyone else. In marriage and love, you actively chose to commit to that person, but you can also choose to stop at any time. That's why relationships and marriage always require active effort to build and maintain.
When you choose to have that entitled mindset that "my wife belongs to me because she married me," you enter into a dangerous territory of complacency and expectations. You believe your wife is supposed to cook and clean because that's her job (I'm using traditional gender roles only as an example). You lose the appreciation for those things, and the ingratitude starts the relationship on a downward spiral.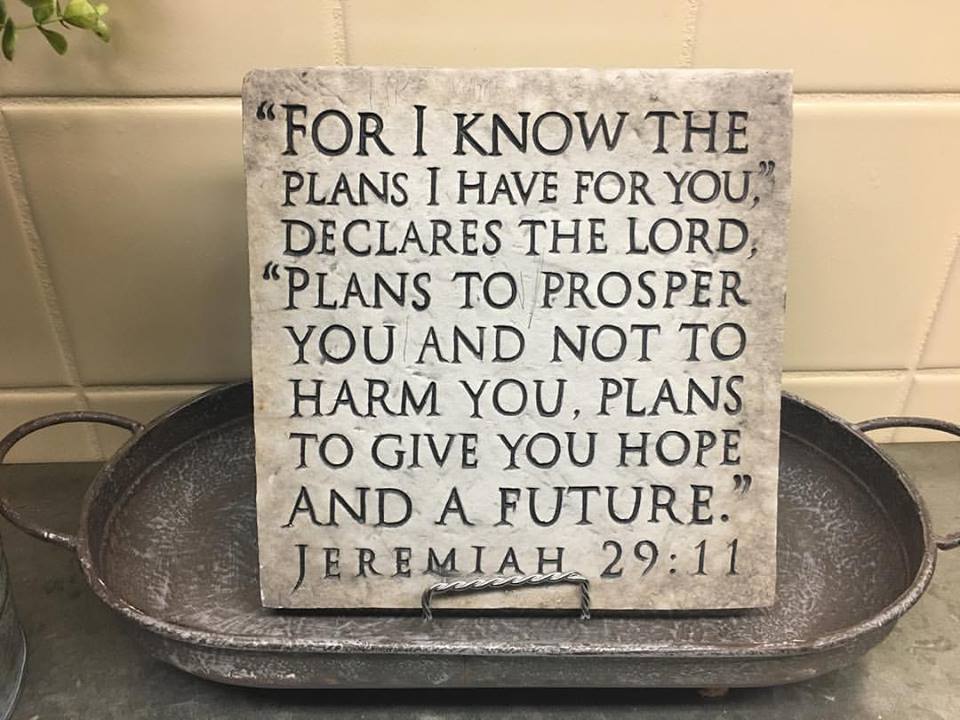 So who does Jewelz belong to? God. She belongs only to God and will live her life how He guides her. I'll also live my life according to how He guides me. Everything happens for a reason. Part of being a Christian is really learning to understand that God has a plan for each of us and that we need to trust Him fully, even if we don't know why He's made things happen the way they have.
In my case, I'm actually pretty blessed to be fully aware of why He's made it work out this way. He brought Jewelz into my life to bring me back to Him. She had to break up with me or else I wouldn't have become Christian. If we had stayed together, it would've just dragged on, and I would've been struggling with all my bad habits forever (or at least for a really long time).
If she were single now, I'd probably be trying really hard to get back with her. If we got back together, I would've reverted into a complacent, comfortable routine, which would've stunted my growth as a Christian immensely. I wouldn't have learned to truly rely on God and trust in Him. I wouldn't have been as motivated to fulfill the Great Commission as I'm doing now. I wouldn't be learning how to date with purpose or to live like Christ intentionally.
Therefore, it had to happen this way. She had to date someone right now to force me to grow as a Christian, and I still have a lot more growth ahead. I trust in God's plan fully. If Jewelz and I were to end up back together later, it really doesn't matter who she dates right now. It's completely irrelevant. If we never end up back together, then I have full faith that God will lead me to someone else amazing. There's no use worrying about it because worries don't change a thing.
So this is what the "new" me was thinking as Jewelz came by with her new boyfriend:
"Wow, she looks gorgeous today. He seems like a nice guy. I hope he treats her well. Man, these lawn signs are ugly."
~4/9/2017