click here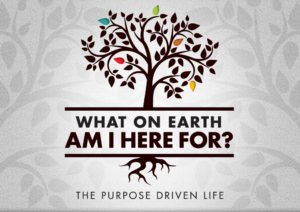 http://babyamericano.com/timetable_weekdays/music-hall/ PDL is my abbreviation for Purpose Driven Life.
This book has easily been the most influential book of my life. I took detailed notes and actively tried to employ all of the principles during the 6 weeks course, which I detail on a week-by-week basis below. Please email me if you have finished the book as well along with how it influenced your life!
Week 1: What on Earth Am I Here For?
Week 2: You were Planned for God's Pleasure
Week 3: You were Formed for God's Family
Week 4: You were Created to Become Like Christ
Week 5: You were Shaped for Serving God
Week 6: You were Made for a Mission
Please SHARE with someone you love if you think they will find meaning in it.