The Story:
The final pillar is the strongest, deepest, and most difficult (but also the most transformative) proof I have that God had been playing a role in my life all along.
As of October 2015, I had only been in two relationships in my life, both of in which I thought I loved the girls. And I probably really did, only for the wrong reasons. The first was in college, one filled with emotional highs and lows that dragged my productivity along with every turn of the relationship. The second was in medical school, where I was the "other guy." I can obviously tell you that the second one turned out VERY poorly (and I'm sure some people reading this are already shaking their heads).
After each break up, I was a complete wreck, wallowing in self-pity and regret about the things I wish I had done or could've done differently in order to make it work out. The first almost caused the dissolution of the dance team I had worked incredibly hard to build. The second almost ruined my medical career. I was unable to get out of bed for several days and lost all motivation for life for several months.
It was after this second breakup that http://boj.tv/boj-jason-donovan/ I decided I would never let any girl/woman get in the way of my career ever again. My work was most important to me and would always take priority. This began the process of stonewalling my heart and leaving me unable to give or receive love for the next 5 years.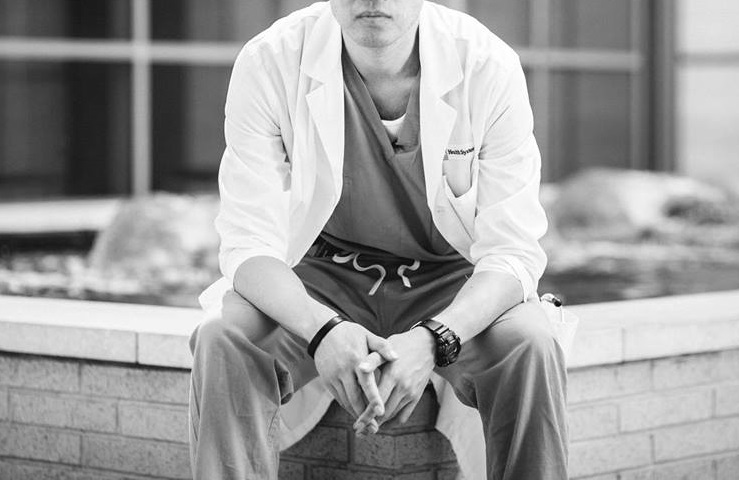 I started dating around and sleeping around, not caring who I hurt. I justified it by telling myself that I was upfront with everyone, so they knew that they were getting themselves into. If they complained about my lack of time or got in the way of my career, I dropped them.
I was in a place where I had resigned to just sleeping around with girls for the rest of my life because I could never see myself getting married, and having kids was a terrible idea given the psychological damage I would inflict from what I was doing.
---
Then came along http://fitzpatrickfamilyfund.com/wp-login.php?action=register Jewelz. For not being religious at the time, I had a funny way of praying to God when I was feeling lost and hopeless. I remember it distinctly... I was driving west on Barton Rd during work to get back to the main hospital, and I was feeling so completely empty and alone in my life. I wasn't happy at all with where I was in my relationships, and so I prayed...
"God, if there's a God out there, please help me find someone to love. I promise I will love her and take care of her until the end of residency."
Of course, I was an asshole and said "until the end of residency" because I wanted to enjoy life and sleep around with a bunch of hot, young girls once I became a young, ripe plastic surgeon out building an empire on his own. So yeah, I asked for a temporary love, not something to last for the rest of my life. topamax purchase canada God has a funny way of giving you what you want.
---
Not even a few weeks later, Jewelz and I met at a conference in Boston, on the far side of the country. We actually met in a club while dancing. I introduced myself to her and wasn't the typical creepy guy that just tried to grind up on her (although I have been guilty of it before). I kept my distance and tried to talk to her a bit instead. Eventually she gave me her number.
On a whim, I decided to visit her at her trade booth in the convention the next day. I didn't know if she would look as cute as she came off in the club (bad lighting and drinks will lead to very poor decisions about beauty). I waited for her for a moment to finish up a presentation, and then I approached her at the booth.
Being an ENTP, I asked her to deliver her presentation to me and decided to give her a little bit of a hard time about it to see how she would hold up during pressure. Afterwards, we conversed for a little while.  The only thing I remember was that she said she lived in Irvine, which was close enough to me and actually opened up the doors to dating. We said our goodbyes, and as I was departing, she gently placed her left hand on my forearm and let it graze as I pulled away. "Text me," she said. She let her hand linger in the air for a few moments and gave me this look of wanting and hope. Hope that I would actually contact her.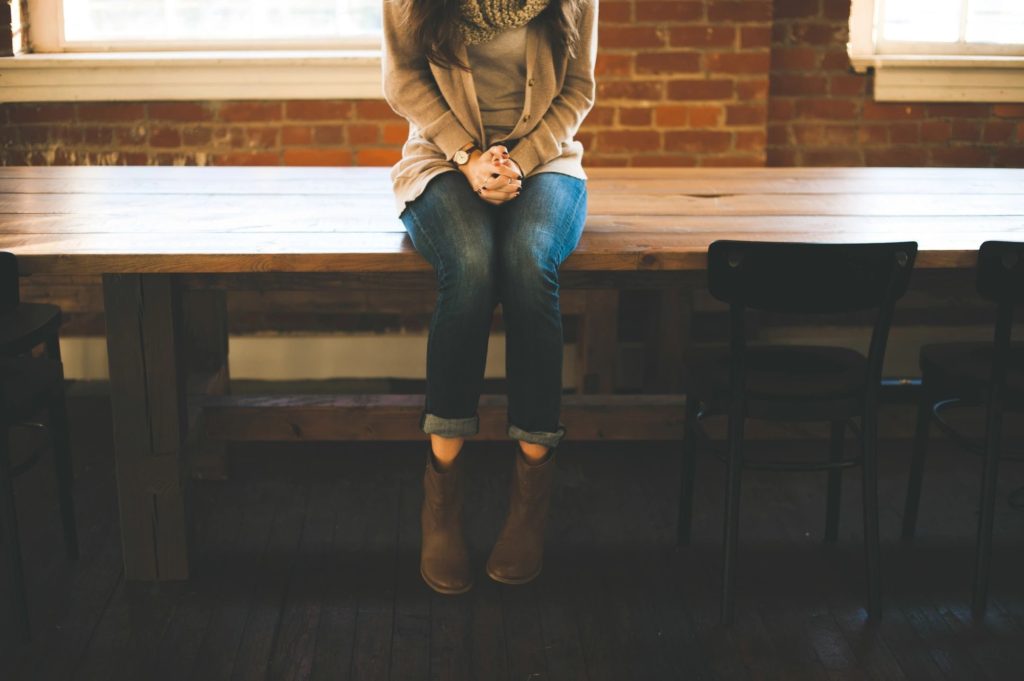 So I did. Our first date was at the Pantages watching "Annie," followed by dinner on the rooftop of The Standard and my first kiss ever on the rooftop of a building. I was dating her and another girl at the time, and I had a decision to make. The other girl seemed somewhat similar to all the girls I had dated up until this point, or at least my envisioning the course of the relationship pointed it in that direction. Jewelz seemed like a very wholesome, conservative girl, completely different from what I was used to, but it felt like she would be someone who was really good for me. So, I decided to try things out with her.
Unfortunately for me, I didn't really know God at the time, and trying to break the bad habits I had developed over the last decade was stronger than I could manage on my own. I was still texting other random girls I had previously slept with or even just flirted with previously. Even though I got better at controlling the frequency during the relationship, every time I became extremely doubtful about whether we would last longterm (or even when I was just randomly really horny), I would reach out to these other girls.
I never physically cheated on her. I didn't sleep with anyone else or kiss or even hold hands with anyone. However,  I emotionally and psychologically cheated on her. I wasn't present with her and I gave my mind to other girls.
Eventually, this led to huge trust issues in the relationship that I didn't know how to fix. At the time, I didn't realize that there was no way to fix it of my own will. My resolve will always weaken and fail on its own. I needed God if I was going to make it work. So, combined with the fact that I wasn't Christian (Jewelz was super-Christian, and I was doubtful that I would ever get there), she broke up with me on Christmas Eve of 2016.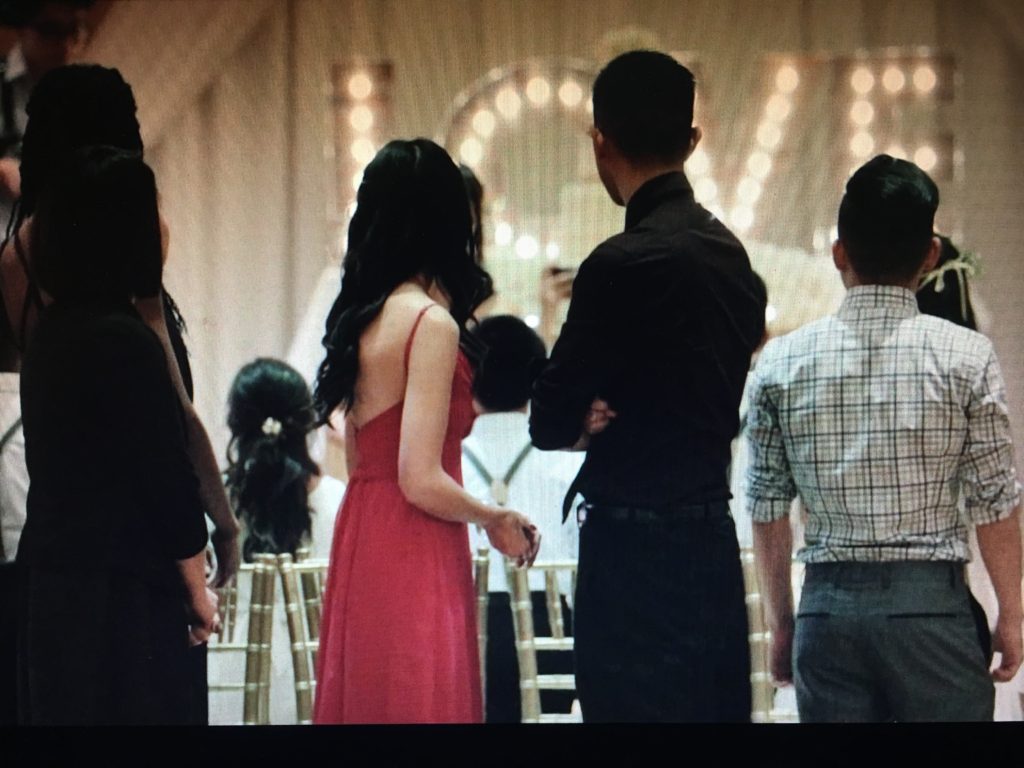 We had actually decided to start taking a break earlier at the end of our trip to Norway on Oct 26. It's ironic because it was my idea. I still wanted to "make sure" that there was no one else out there who fit me better. I didn't realize at the time that this "fit" that I (and probably a lot of other people) was looking for comes from developing the relationship you have and NOT from magically connecting with someone.
We still talked and went out a lot during this "break" period. I spent a lot of time journaling and reflecting on what I wanted long term in a relationship... so much so that I realized how amazing of a person Jewelz was within 2 days and wanted her back almost immediately. Unfortunately, now she was in doubt about the relationship, and realizing that everything in retrospect is 20/20, I can see that she understood that we were VERY unequally "yoked." It would never work out the way it was going at that point, regardless of the insights I had picked up and the improvements I had made in myself.
So she decided to break up with me on Christmas Eve 2016. I went to visit her at her office. We sat in a back room, and I gave her the Christmas gifts I had been preparing for her. To say that I cried a little bit is an understatement. I cried a lot in front of her, even as she embraced me for what I knew would be the last time. I hadn't cried in front of anyone in over a decade. I held her hand, and I told her that at that point, "I would give anything to be with her until her hands turned old and wrinkly." As she walked me to the door to leave, we hugged again. I didn't want to let go. Tears were streaming down my face, but I couldn't hold it back. Every bit of me couldn't believe that I was going to lose the girl I had finally learned to love more deeply than anyone I had loved before.
I forced myself to try to be strong. As we finally pulled away and I turned to head to the door, she did it again. Her left hand reached out to my forearm and grazed it slowly and gently. She didn't say anything this time. She just let it linger in the air for a few moments, just like when we had first met. The look on her face was the same one she had given me then.
The entire time at the office, she had been stonewalling me. She was emotionless and cold. She had no feeling in her voice. It was like the distant shadow of a person I once knew and loved, which made it hurt that much more.
But in this moment, her eyes betrayed her. As she let her hand linger in the air after me, she gave me that same look of wanting and hope, as if telling me not to leave. Something urged me to keep walking, to not beg. Maybe it was the thought that she had already made up her mind. Maybe it was the tone of her voice. Maybe it was pride. It was probably a desire to maintain the last bit of my dignity. I can't remember, and I guess it doesn't matter.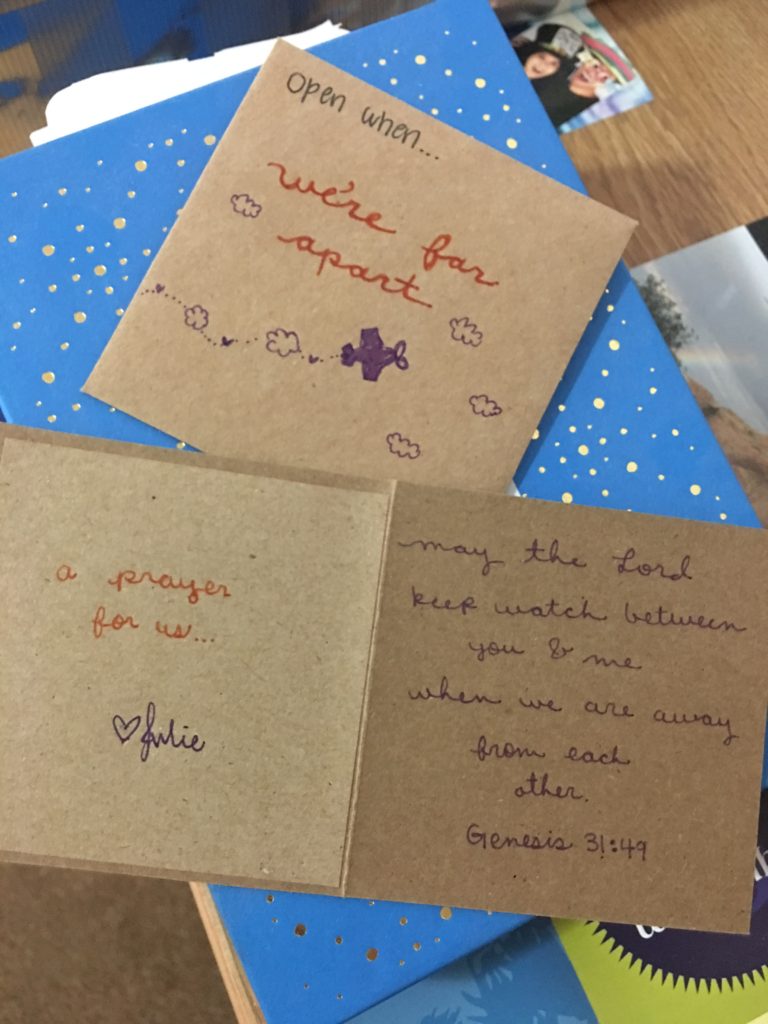 That evening, it took everything within me not to text or call up a random girl I had previous slept with or mess around and use her for my own comfort. Why? Wasn't I now free to mess around how I wanted to now that the relationship was over? No one could hold it against me.
It took me hours of struggling by myself. I napped by myself in the car in a parking lot to help take away the pain. I eventually realized that given what I had learned, it would be disrespectful to everything in the relationship to mess around with anyone because I still loved her. It would also lead me back to the habits that brought me to all of this pain in the first place. I didn't want to repeat this again, and to avoid that, I would have to not make the same initial mistakes again.
I took up a co-resident friend's offer to come over to her house and have dinner with her parents. This one act of kindness probably helped save me from slipping back down into a path I may never have been able to get myself out of again.
The next morning, I woke up depressed, confused, lonely, heartbroken. On a whim, I decided to watch Rick Warren's Christmas message online because that's what Jewelz and I would do every week and I figured maybe it could help me out in some way.
I took notes, finding myself unusually agreeable to a lot of what Rick said. At the end of the service during the Breakthrough Prayer, I prayed the words "I HUMBLY ask you to accept me into your kingdom one day."
Something about those words struck me. Pride is and has always been my deadly sin. It holds me back from so much, and in that instant, I knew it was what had been holding me back from God. So many things came crashing down together onto me in that moment. From reading "The Reason for God" by Timothy Keller to my relationship with Jewelz to the other 4 pillars in my life, ALL OF IT was meant to bring me to this moment when I decided that Christ did die for me. I wholly accept it and I'm grateful for it, and I want to spend the rest of my life understanding what the implications of it are so I can be who God intended me to be.
---
That fundamental decision has completely and unequivocally transformed who I am as a person over the past 6 weeks. Since I've come to know God, I have:
Tailored my dating to focus on what I want long term - marriage and raising a family. I don't consider messing around with girls at all. I technically still haven't gone on a single date as I'm writing this because I've been very intentional with who I will date. They must love God first and foremost and the rest must follow from that.
I gave up many addictions - PokemonGo and

porn

are the most notable. Or at least I gave up the addictive behavior. PokemonGo, I still open for less than a minute every other day if at all whereas I used to play for hours each day. I deleted ALL of my porn and don't frequent any sites or anything similar now. Not that I don't get horny, but I understand how it alters my mind and makes me crave something other than God as the priority in my life. As I write this on 2/4/17, I have been porn-free since 1/1/17.
I decided to work on my relationship with God first. I read something every single day that builds my relationship with Him. So far, it has been "The Purpose Driven Life." Next, it will probably be the NLT New Testament. I discipline myself to never miss it unless I am out serving God in an 18 hour case or something ridiculous like that.
I have attended

small group

regularly each week, and I am starting up two small groups of my own. One will be a 20s/30s small group in which the first study will be Timothy Keller's book, "The Meaning of Marriage." The other group will be a monthly "Seekers' Group" that aims to help answer the tough questions for anyone who is open to understanding Christianity, but has not taken the first steps.
Building this website. I had an experience in the OR that I can't describe as anything short of being "filled with the Holy Spirit." I was literally sitting there waiting for a case to finish because I was of no help or minimal help. All of a sudden, I received an immense urge to need to start this website, which I had been mulling around in my head for a while. I was being called to share my story so that it might help others in some way. If only one person gets something out of it, then it would have all been worthwhile.
I've been working towards taking a vow of

celibacy

before marriage. I'm still exploring the idea and what it can bring to your life from Devon Franklin's book "The Wait." Pretty sure I'm going to do it, but I'll write more on it later.
My Thoughts:
Within one year, God took me from being a person who was content with sleeping around with random girls for the rest of his life to being one who cherishes marriage and wants to build one that lasts for eternity.
He brought from from being an Agnostic who was flirting with atheism to a wholehearted Christian that trusts in Him and His plan.
He freed me from my addictions to porn and videogames. He taught me how to stop letting pride drive my life. He forgave me for my past mistakes and allowed me to look towards a much brighter future.
All of these things could not have happened of my own accord, especially in this amount of time and with the transformation I've had as a person over the last 6 weeks since becoming Christian. I now understand that God brought Jewelz into my life to bring me back to Him and to help me grow immensely in all of these ways. If she had not broken up with me, I would still be stuck in my old ways with my old addictions and self-centered mentality.
Without God, I also would have fallen into a deep depression similar to my previous relationships. I would have been unable to get out of bed, I would have been unfocused at work, and I possibly even would have been so distracted that I could have made mistakes that risked compromising patient care.
However, because of God's growing presence in my life, I have given up my vices. I have stopped using women and have now become focused on finding one that I can love unconditionally for the rest of my life. I have improved my relationship with my family, friends, co-residents and other people at work, patients, and even strangers in general. I understand that time and focused attention are the greatest gifts you can ever give anyone. I am training myself to be like Christ. I am getting involved with ministry at my church through small groups and medical ministry. I am also beginning to explore what my mission will be on this planet. I know part of it will come from this medical mission trip I have going to India soon to help repair cleft lips and palates for children with no access to that care. I get the feeling that a big part of it otherwise will come from the "Seekers' group" I am currently trying to get off the ground.
There is absolutely no way I could have become the person I am now without Christ, and though Jewelz and I are not talking at the moment, I am happier than I have ever been in my life. I am also mentally stronger than I have ever been in my life, and that comes from developing a strong faith.
Speaking of Jewelz, I did forget to mention one thing that I had learned to do - and that was to love unconditionally. As Jesus loved me and gave up his life for my sins, I now understand what it means to love someone unconditionally. And for better or for worse, I learned to do that with her. If we ended up together, I would love her fully even if she got her face/arms/chest completely burned and her legs were chopped off. I would love her even if she were blind or deaf or had a colostomy. If we don't end up together again eventually, I will still love her as a friend. I will support her in all of her endeavors, I will support her in times of need, I will celebrate her successes, and God-willing, I will be there to see her marry the love of her life, even if it isn't me.
I know I can do all of this, and I know that I want all of this for her because when I think about her, only one thought crosses my mind:
"Your happiness means more to me than anything I could ever want for myself."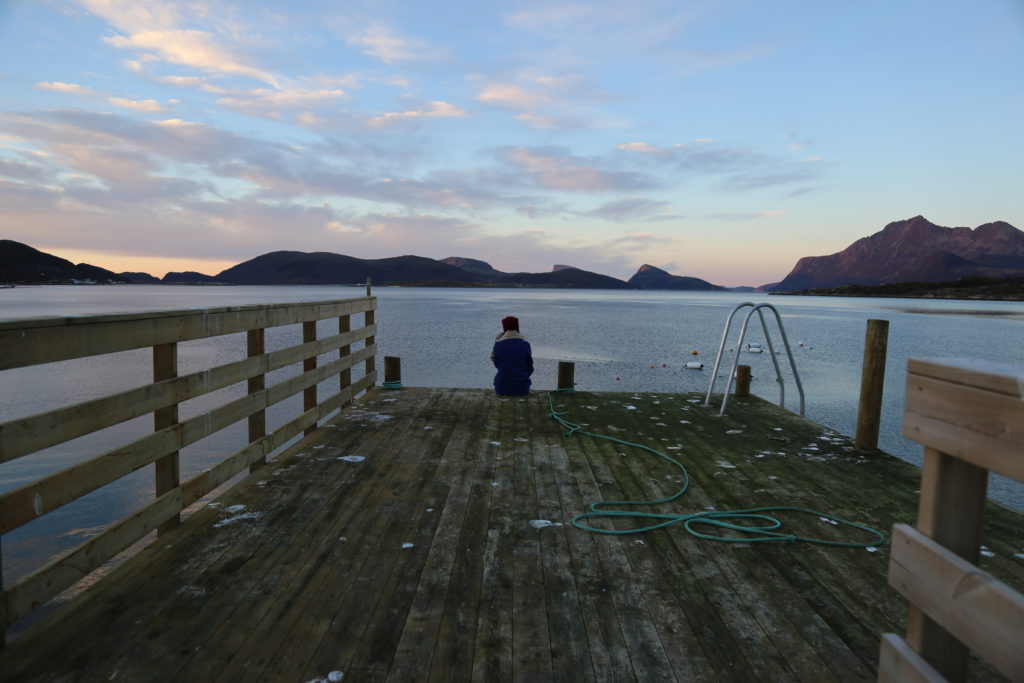 ~2/4/2017
So it turns out my last statement was incorrect, which I realized over the last week. Being Christian isn't about happiness, and that's not the goal of any relationship, especially when considering marriage. My goal isn't her happiness. What I meant to say was:
"Your holiness means more to me than anything I could ever want for myself."
That's unconditional love. Giving yourself up to serve someone else so that they may grow closer to God.
~3/26/2017