My dad scarred me so deeply in childhood that I still struggle with it decades later.
Society portrays dads a certain way. Strong, courageous. Someone to teach you to play sports. Someone who teaches you the ins and outs of dating and catches you when your first crush breaks your heart. Someone to cheer you on and tell you how proud he is of you. Someone who shows you what it is to be a real man by how he loves your mom.
My dad fell short of this by quite a bit. He's not tall and not that big of a guy. He's a handyman, but nothing close to what I would define as "courageous." He never played sports, and so he couldn't teach me how to dribble a basketball or throw a football. We had a major language gap, so I could never talk to him about my terrible teenage dating career. Not that he asked anyway. He told me a million times to "do good in school," but never once told me "good job" or "I'm proud of you." My early memories of him with my mom consist only of fights. Yelling, screaming, and loud banging sounds that scared me just enough to stay away from both of them.
He never seemed to be there for me growing up when it counted. My mom helped me with homework and taught me ahead for classes. She showed up to parent-teacher conferences. She took my sister and I to school events. She made lunch for us every day. My dad disappeared to Vietnam for months at a time for reasons I still don't know. My mom at one point even joked that she had to be both mom and dad for me as I grew up.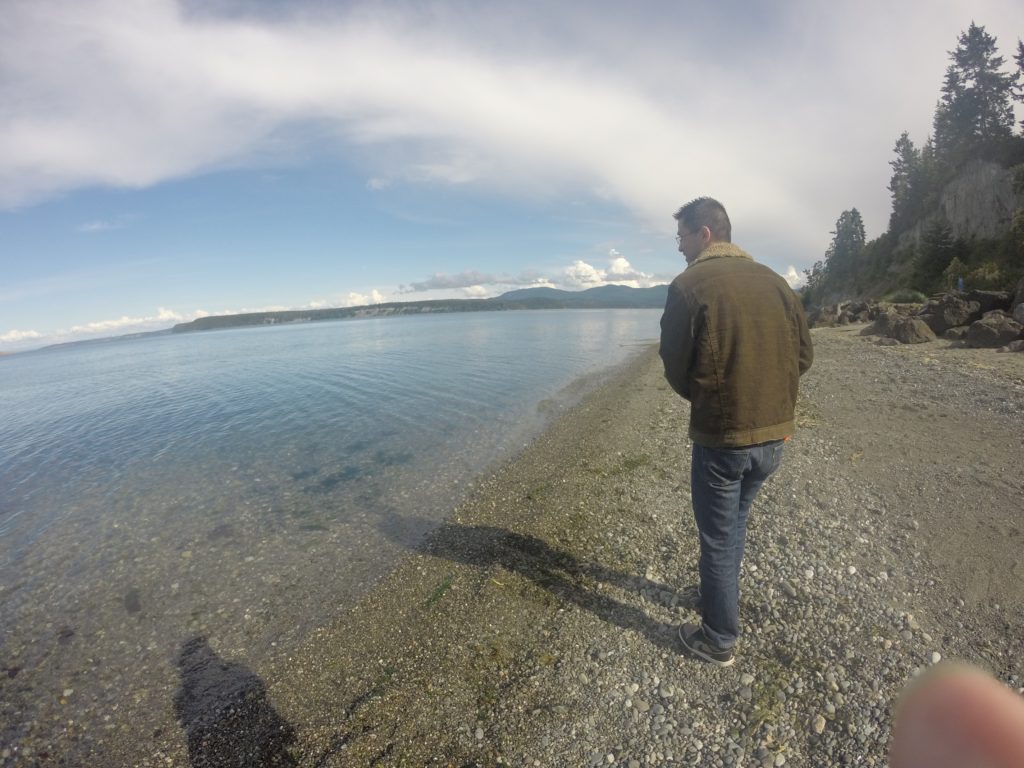 One of the most crushing memories of my dad was one afternoon when he had stormed into my room, angry at me for something I can't recall anymore. I couldn't have been more than 10 years old at the time. He rambled on about whatever he was mad about for a second, and then he paused. He walked over to me lying in bed and yelled, "Do you know why I don't expect you to help me when I get older?! Because you're a selfish kid! You're not going to take care of me or mommy." That impression stuck with me for a very long time.
I was definitely a selfish kid, but how is a kid supposed to truly reflect on that and fix himself without guidance?  His words deeply hurt me, and I didn't know what to do about it except withdraw further into videogames and the "selfishness" he accused me of.
At one point, I also thought my dad had cheated on my mom. Combined with the fact that he was missing from most of my childhood, I blamed him solely for how shattered our family was… if you could even really call it at that point. Divorce. Lack of communication. Isolation. We were really just four individuals coexisting in the same house. It never felt like a home.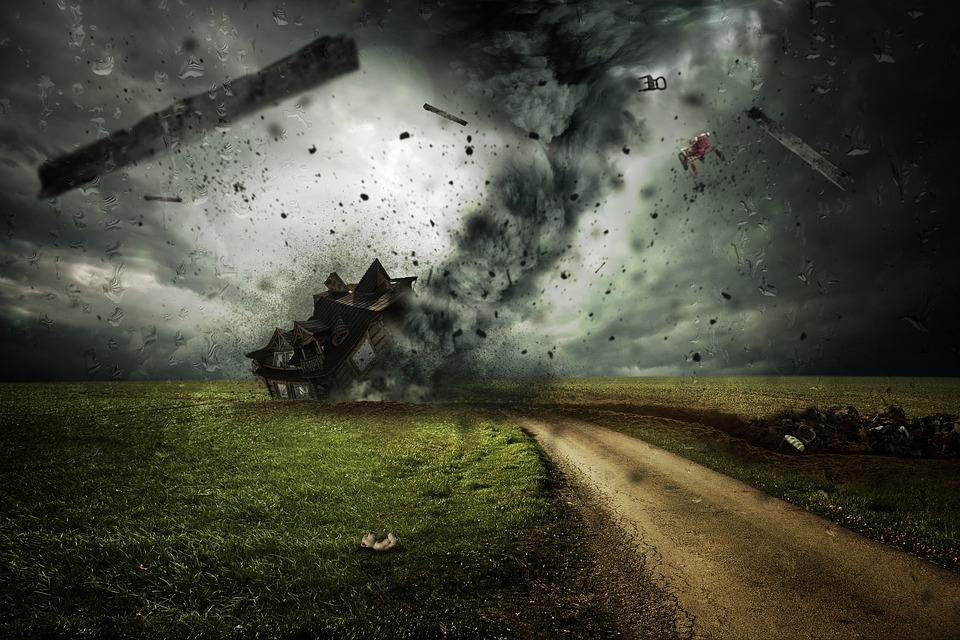 I resented my dad, even during the period where he developed colon cancer. That event forced me to try to reconnect with him and eventually became the catalyst for my entering medicine. I struggled with many conflicting emotions during that time. I was heartbroken to see my only dad wasting away in the hospital, but I also never of that enormous resentment from childhood. As he got better, my hardened heart gave way not to love, but merely apathy.
I didn't hate him anymore. I just didn't want anything to do with him.
I rarely saw him. Whenever he passed by the house to help my mom, I wished he would quickly leave so that I wouldn't have to deal with the same awkward conversation that simply reminded me how out of touch he was with my life. "Hallo, David. How are you? How's school? Ok… take care." I even thought about passing on saying anything during his eulogy when the time came because I truly didn't have anything to say. I was fine with it. I had come to terms with letting our broken relationship die when he did.
Unfortunately, God wasn't satisfied with that. He brought two major events into my life that would change our relationship forever. The first is the deep conversation I had with my mom while driving back from the Grand Canyon. She mentioned something that caught me off guard and completely changed my view of him. I asked her if he had ever cheated on her. She said she didn't know, but she also didn't care about that stuff. All of the arguments they had when I was young was about finances. She didn't like the fact that he was sending money home to Vietnam to support his family there.
Wait what?! You guys weren't arguing about your relationship or him messing around with other women??? It was about him trying to take care of his relatives who weren't as well off in Vietnam. You've got to be kidding me. You mean to tell me that he MAY have been trying to be a good person and take care of his family while my mom was being strict with our money? Holy moly. What else did I get wrong?
The second event came while I was dating Jewelz. She had convinced me to hang out with my dad for dinner once. This was a major feat in itself because I hadn't spent quality time with him in about 10 years. We had randomly planned to meet up again. I asked where he wanted to meet up since I was picking up spring rolls from Brodard Chateau in Westminster. He answered the Carl's Jr where he always wants to meet up. So we picked up our food and met him there.
We pulled up and parked in the lot of this Carl's Jr. I asked him where he wanted to go. He said he didn't know. I complained that we could have just met at the restaurant where we got our food since he had already eaten. I thought he wanted food from Carl's Jr. He suggested that we just go into the Carl's Jr to eat. I refused. That was ridiculous. I'm with my girlfriend. We picked up food from another restaurant. I'm not going to bring it into a freaking Carl's Jr where he wasn't even going to eat. It was embarrassing, and that was no way I wanted to treat Jewelz when I was trying to take her out.
Jewelz tugged my arm and motioned me to go inside. Five minutes later, I found myself sitting inside the dining room of a Carl's Jr with my dad and my girlfriend, eating Vietnamese food from another restaurant and irritated at my dad beyond all belief. I was ready to storm out from anger and embarrassment. My dad suddenly got up to order food. As he waited in line, Jewelz said something to me that changed the way I viewed him forever.
"I think he's just really happy to be able to spend time with you."
She was right. My dad brought back a tray of food for himself and offered some to us. He had gotten food even though he had already eaten just to spend time with me. I began to tear up. I didn't know how to process the mix of feelings as we sat there - anger, joy, embarrassment, shame.
Jewelz began asking my dad questions about himself and his life. He perked up and smiled as he answered in his usual "broken English" and ate. I began to dig deeper into questions I had always wanted to ask him about his past in Vietnam and his journey with my mom. Coming out of it, I realized that my pride and anger almost made me walk away from one of the most meaningful conversations I'd ever had with my dad.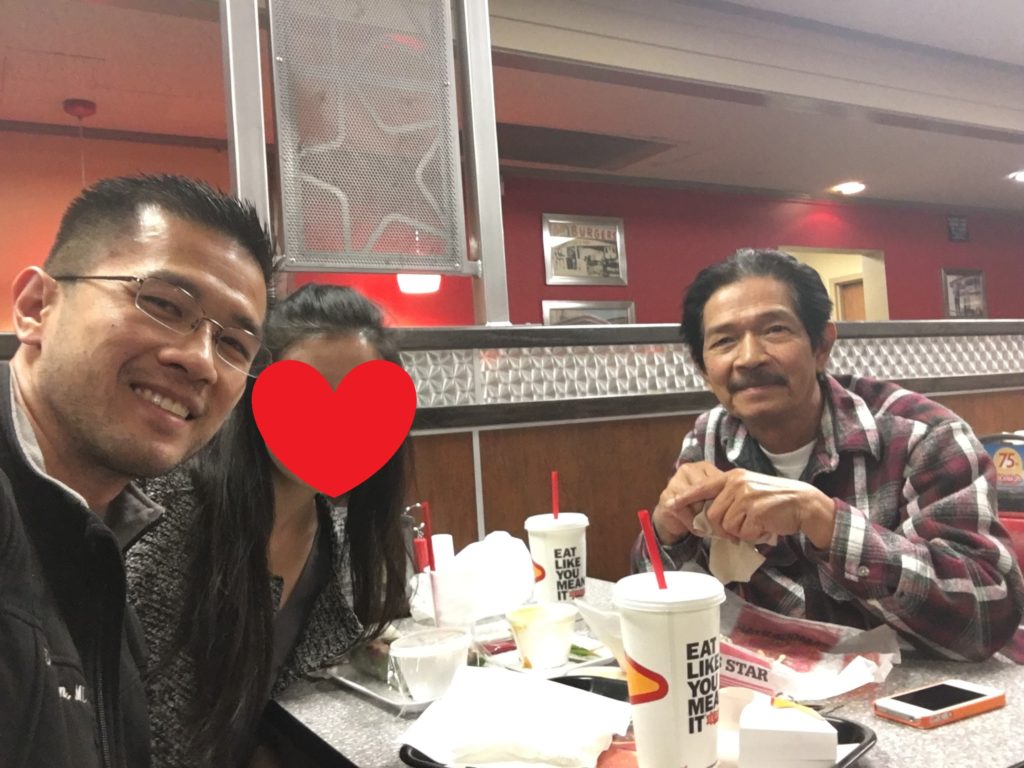 I now try to see him every couple of weeks when I'm down in Irvine for church. Our relationship isn't perfect, but we're still putting in the effort to rebuild it. Even without Jewelz, I've learned to sit through the awkward silences and give my dad the opportunity to process his thoughts and speak into my life.
He keeps asking about her even though I keep telling him she'd broken up with me. He didn't seem content with that answer, saying "I really liked her." Curiously, I asked him if he would've been okay if I had married her. He replied, "Don't worry about what your mom and I think. We trust you to love and marry whoever you want."
This was the first piece of fatherly advice he had ever given me. Looking back on it now, I can see that my dad wasn't anywhere near perfect, but he loved me in every way he knew how. He took my sister and I to McDonalds for a happy meal every Saturday morning. He wanted me to do well in school, but didn't know how to express how proud he was of me. (I only realized this when he asked "where's mine?" after I gave my mom a UCLA Medical School Mom t-shirt.) He used to drive me across the city so I could hang out with friends, and he waited hours to drive me back. He even bought me toys that were way below my age range, but in his mind, I was probably still his little boy the entire time.
It's only taken me 31 years to process all of this, and I can't pretend to have it all together. But… I love you, Dad, and I hope you're proud of the man you've helped me become.
~6/17/2017